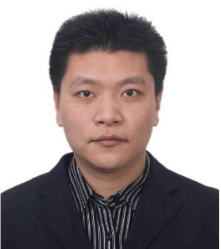 Biograph: Tian JIN, is the Professor with National University of Defense Technology. He has been long engaged in the research work on radar techniques for concealed target imaging, detection, and recognition. He was the recipient of the National Excellent Doctoral Dissertation of China, received Young Scientist Award from the International Union of Radio Science, supported by the New Century Excellent Talents Program from the educational ministry,and awarded the Excellent Scientists and Technician of CIE. He is the lecturer of signal processing and system, which is the National Level Excellent Course and Resource Sharing Course. Prof. Jin has authored/coauthored 3 monographs, over 100 peer-reviewed papers, among which over 40 are indexed by SCI. He has also been granted 7 licensed China invent patents, awarded by the provincial and ministerial level scientific and technological progress first prize 1 time and the second prize 2 times. He served as Session Chair/Co-chair or TPC member of several international conferences.
Title: Ultrawideband imaging: Theory and applications
Abstract: Ultrawideband radar, operating in low-frequency band, has good penetrating capability to detect concealed objects. Combined with microwave imaging technique, ultrawideband radar can obtain detailed information of interested object and its surrounding environment. The linear and nonlinear penetrating imaging methods are introduced. Some experimental results are provided to the show the promising applications in different areas.