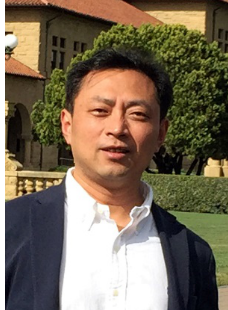 Biograph: Prof. Bo Ai is the professor and doctoral supervisor of Beijing Jiaotong University. He is also the deputy director of the State Key Laboratory of Rail Traffic Control and Safety. Prof. Ai has been awarded the National Science Fund for Distinguished Young Scholars, the First Outstanding Youth Science Fund, the Newton Advanced Fellowship, the National Central Organization Department's 10,000-Person Plan Leading Talents, the Ministry of Science and Technology's Young and Middle-aged Science and Technology Innovation Leaders, the China Association for Science and Technology's "Seeking Outstanding Youth Award", Zhan Tianyou Railway Science and Technology Youth Award, Beijing Science and Technology Star Winner, the Chinese Academy of Engineering Distinguished Young Investigator of China Frontiers of Engineering, the Honorary Title of Beijing Excellent Teacher.
Prof. Bo Ai has published 6 Chinese academic books, 3 English books and 140 IEEE journal articles, including 8 ESI highly-cited and hot papers. He has obtained 12 international paper awards including IEEE VTS Neil Shepherd Memorial Best Propagation Award, IEEE Transactions on Communications Best Journal Paper Award, IEEE GLOBECOM 2018 Best Paper Award and IEEE VTC 2019 Best Paper Award. He has 27 invention patents, 21 proposals adopted by the ITU, 3GPP, etc., and 9 provincial and ministerial-level science and technology awards. His research results have been involved in 5 national standards and applied to high-speed railways such as Beijing and Shanghai line and the construction of hundreds of railway lines with more than 30,000 kilometers. The research results on 5G-R were selected as the leading scientific and technological achievements of the 6th World Internet Conference.
Prof. Bo Ai is the IET fellow, president of IEEE BTS Xi'an Branch, vice president of IEEE VTS Beijing Branch and IEEE VTS distinguished lecturer, He is also the associate editor of IEEE Transactions on Consumer Electronics, IEEE Transactions on Antennas and Propagation and IEEE Antennas and Wireless Propagation Letters. He is the member of the organizing committee of the Chinese Institute of Electronics, deputy director of China Electronics Society Youth Work Committee, chairman of the 2019 Youth Science Club of the China Electronics Society, supervisor of the Supervisory Board of the China Communications Society, expert of the 5G Industry Expert Group of the China Mobile Group Technical Advisory Committee and director of 5G Innovation Industry Promotion Committee of China Mobile Group Rail Transit Alliance.
Title: 5G Key Technologies for Intelligent High-Speed Railway
Abstract: The 5th generation mobile communication technology (5G) is a hotspot of research and attention in the international academia and industry. Multi-scene, multi-target and multi-technology integration are the important characteristics of 5G, which are different from other generations of mobile communication systems. The international telecommunication union (ITU), the world wireless research forum (WWRF), China 5G Standard Promotion Group (IMT-2020), the European Union 5G Research Organization (NGMN) and METIS all regard high-speed railway or high-speed mobility as an important scenario of 5G. High-speed railway is one of the typical vertical application industries of 5G.
This report aims at the business and application requirements of future high-speed railway development, points out the necessity and scientific significance of applying 5G technology to the intelligent high-speed railway system, and the application of 5G technology in the future high-speed railway communication systems are discussed from the aspects of high-speed railway service model, network architecture, millimeter-wave communication, large-scale antenna array, beam management, ultra-reliable low time delay, mobile edge calculation, network slicing, etc.