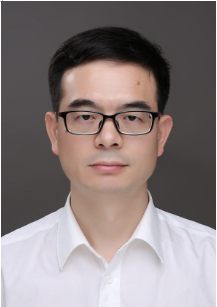 Biograph: SHI Long-fei was born in 1978. He is a professor at State Key Laboratory of Complex Electromagnetic Environmental Effects on Electronics and Information System (CEMEE SKL). He received the B.S. and Ph.D. degrees from National University of Defense Technology, Changsha, China, in 2002 and 2007, respectively. He is a senior member of Chinese Institute of Electronics (CIE). His current research interests include radar signal processing. He has been engaged in the research of radar polarization information processing and radar anti-jamming for a long time.
Title: Target Detection method based on Radar polarization characteristics and its Application
Abstract: The electromagnetic environment faced by radar is becoming more and more complex. The main-lobe interference has become an important challenge to radar detection. Expressly,when there are multiple interference sources occurring in the radar main-lobe, the performance of all existing methods is badly limited. With the idea of 'feature identification', a novel target detection method based on polarization-space joint spectrum characteristic is developed, which utilizes the polarization scattering feature difference between the target returns and the interference signal, instead of trying to suppress interference energy as usual. This proposed method can effectively enhance the capability of radar target detection under the background of multi-point source interference in main-lobe.